Coming soon to VCP: Alango's Deep Neural Network-based Noise Supression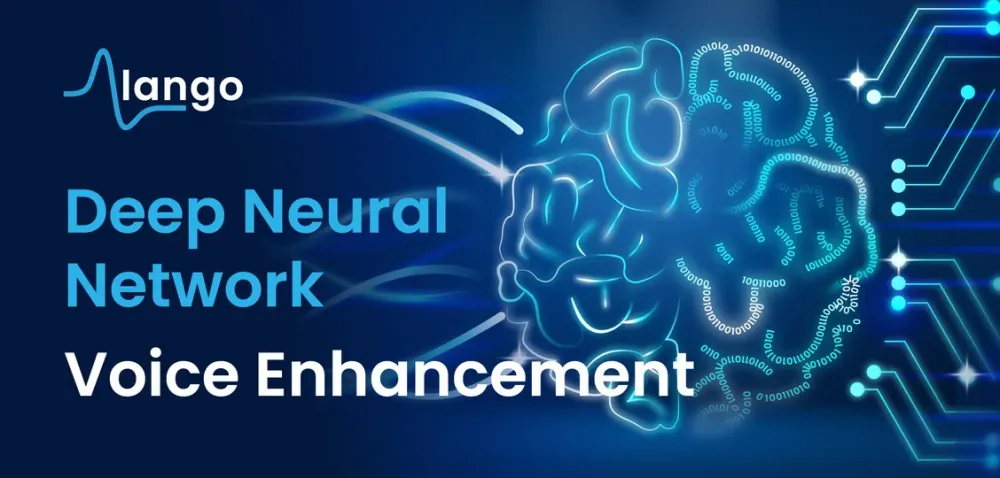 Separating noise from speech is a core part of what we do at Alango and we never stop looking for ways to make it even better.
Classical DSP-based noise reduction (which can be found in our current-gen voice communication solutions, VCP and eVCP) is an efficient, tried-and-true method for removing noise from speech, applicable to a broad set of device types and call environments. But classical audio signal processing has its limitations. For example, non-stationary noises are difficult to cancel, and some sounds which are obvious to the human ear as noises (like knocking, or wind sounds) can nonetheless be preserved as voices in the classical approach.
To make VCP even better at distinguising noise from voice, we've been developing a Deep Neural Network Noise Reduction algorithm, which we expect to integrate into VCP by the end of 2021. We're excited to share the progress, as we believe it will offer a dramatic improvement in some of the more challenging use cases.
Below, we share some audio examples processed by our prototype deep learning noise reduction algorithm: one example from a noisy automotive cabin, and one example with a high degree of wind noise. For comparison, we processed the signals separately with RNNoise, a publicly available library for NN noise reduction.
Like RNNoise, Alango's prototype algorithm is small (less than 80k weights, vs. 85k in RNNoise), fast, and allows for real-time processing with modest resource requirements. Compared to the RNNoise outputs, however, our algorithm shows significantly less distortion of the user's voice.
Use control buttons on the interactive screenshots to play/stop/navigate
Unprocessed signal, speech recorded in car cabin:
Processed by Alango Deep Neural Network Noise Reduction:
Processed by RNNoise
Use control buttons on the interactive screenshots to play/stop/navigate
Unprocessed signal, high wind noise
Processed by Alango Deep Neural Network Noise Reduction:
Processed by RNNoise
Conferencing mics and speakerphones
Bluetooth headsets, headphones and TWS earbuds
Mobile phones
Tablets
Automotive Handsfree
Hearing Aids
Voice-controlled devices