Video
/
Hearing Enhancement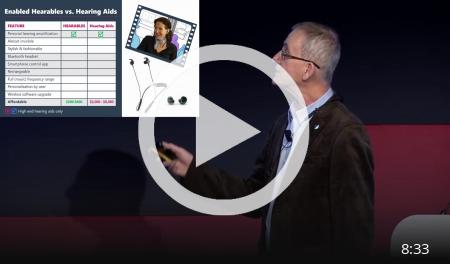 Mar.26, 2018
Watch this video on Alango Youtube Channel
This presentation was given by Dr. Alexander Goldin, CEO of Alango Technologies, at MWC 2018 ("Tech in Society" Conference, "Introducing the Augmented Human" session) on Feb.28, 2018. The video centers on hearables (wearables for the ear) that include hearing enhancement functionality. These devices, also known as assistive hearing products, represent an emerging alternative to hearing aids. They solve the problems of cost, social stigma and limited functionality associated with traditional hearing aids. As a result, they can address the needs of more than 1 billion hearing impaired people worldwide.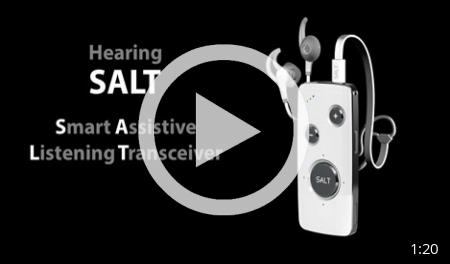 Apr.6, 2016
Developed by Alango Ltd, Hearing SALT (Smart Assistive Listening Transceiver) is designed as "Swiss Knife" for hearing impaired people. It performs all relevant tasks including personalized hearing enhancement, Bluetooth headset and neck loop, assistive listening device functionality, remote microphone & TV signal transmitter, wireless intercom, telecoil receiver, intelligent fall detector, emergency call button, vibration alert and much more. All in one, all at your immediate availability.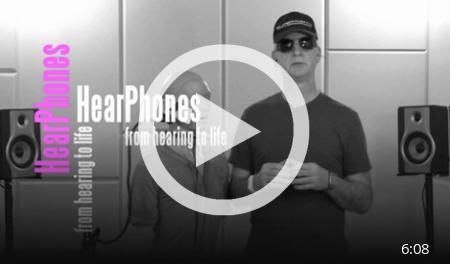 Apr.2, 2015
HearPhones is a unique combination of advanced Bluetooth headset, personal sound amplifier and assistive listening device. The video explains the concept, the functionality and the potential of the device to become the next big wearable thing providing a hearing enhancement solution for millions of people.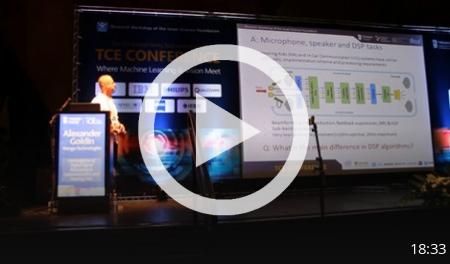 Jun.4, 2014
Dr. Alexander Goldin, CEO of Alango Technologies talks about convergence of signal processing in hearing aids and in-car communication systems. The talk is given at Technion Computer Engineering 2014 conference (Israel, Haifa).